Imprint, Contacts and Other Important Information
Here you will find important notices and information regarding our Privacy Policy and the Terms and Conditions for using this site, as well as Disclaimer of Warranties. Please, read all very carefully. You will also have a chance to meet our author. The Imprint contains information about the responsible person and a mailing address.
You can use the contact form for any enquiries you may have. It is not only meant for questions and suggestions by our users, but can also be used for press inquiries – please write that in the message subject and we will process your request.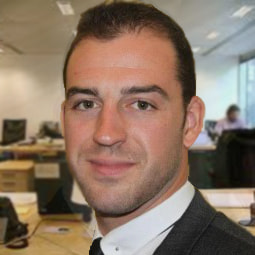 Hugh R. Walker is our content author and editor. He writes all the articles on this site. His love of gambling started during his years at university where he graduated with a degree in Finance. Hugh loves football, too, it didn't take him long to start betting on his favourite sports events. His long experience of playing off- and online has turned him into a real expert. Since the onset of Internet, Hugh has found out the limitless possibilities of betting and forex trading, and he is already an established authority in the sphere whom you may rely on for advice. For years now Hugh has been doing extensive research in the field of bonuses online and has been following poker rooms, casino sites, sports betting operators and forex brokers with the aim of gathering comprehensive information and form a good reference guide.
Currently, Hugh is a Loan Advisor at a Private Assets and Investments Company in Manchester, where he works hard to sharpen his financial skills, as well as broaden his business expertise and insider view. He still finds time for his hobbies and his favourite Manchester United football team.
Disclaimer
Please, read these Terms of Use carefully before using this website ('the Site'). These Terms apply to all visits and use of the Site, as well as to the Content (as defined hereafter), information, recommendations and/or services provided to you on or through the Site. By accessing and using the Site, you signify your consent to these Terms of Use in their entirety in addition to any other law or regulation that applies to the Site, the Internet, and/or the World Wide Web. If you do not agree to these Terms of Use in their entirety, please leave the Site.
1. Ownership of content
The Site is owned and operated by Bestbonus.net. All of the content featured or displayed on the Site, including, but not limited to, text, graphics, photographs, images, moving images, sound, illustrations and software ('Content'), is owned by Bestbonus.net and/or its group companies (hereinafter in this document 'Bestbonus.net'), its licensors and/or its content providers. All elements of the Site including, but not limited to, the general design and the Content, are protected by trade dress, copyright, moral rights, trademark and other laws relating to intellectual property rights. Except as explicitly permitted under this or another agreement with Bestbonus.net, no portion or element of the Site or its Content may be copied or retransmitted via any means and the Site, its Content and all related rights shall remain the exclusive property of the relevant member of the Bestbonus.net group of companies or its licensors unless otherwise expressly agreed.
2. Copyright
The copyright in all Content is and remains owned by Bestbonus.net. Except as may be otherwise indicated in specific documents within the Site, you are authorized to view, play, print and download documents, audio and video found on the Site for personal, informational, and non-commercial purposes only. You may not modify any of the materials and you may not copy, distribute, transmit, display, perform, reproduce, publish, license, create derivative works from, transfer or sell any Content. Except as authorized under the law relating to copyright, you may not reuse any Content without first obtaining the consent of Bestbonus.net. For purposes of these terms, the use of any such material on any other website or networked computer environment is prohibited. You will not remove any copyright, trademark or other proprietary notices from material found on the Site. In the event you download software (including but not limited to screensavers, icons, videos and wallpapers) from the Site, the software, including any files, images incorporated in or generated by the software, and data accompanying the software (collectively, the 'Software') are licensed to you by Bestbonus.net. Bestbonus.net does not transfer title to the Software to you. You own the medium on which the Software is recorded, but Bestbonus.net retains full and complete title to the Software, and all intellectual property rights therein. You may not redistribute, sell, decompile, reverse engineer, disassemble, or otherwise reduce the Software to a human-readable form.
3. Disclaimer of Warranties
The Site and the Content are provided 'as is' and without any warranties of any kind, whether express or implied, including but not limited to, implied warranties of satisfactory quality, fitness for a particular purpose and non-infringement, to the fullest extent permitted by law. The information on the Site is for general information purposes only and does not constitute advice. Bestbonus.net does not represent or warrant that the information and/or facilities contained in the Site are accurate, complete or current, or that the Site will be uninterrupted or error free, or that any defects in the site will be corrected or that the Site or the server that makes the Site available are free of viruses or any other harmful components. Bestbonus.net does not make any warrantees or representations regarding the use of the materials in the Site in terms of their correctness, accuracy, adequacy, usefulness, timeliness, reliability or otherwise, in each case to the fullest extent permitted by applicable law. Bestbonus.net reserves the right to suspend or withdraw the whole or any part of the Site at any time without notice without incurring any liability.
4. Limitation of Liability
Your use of the Site is at your own risk. Neither Bestbonus.net, nor any of its affiliates, officers, directors, nor any of its agents or any other party involved in creating, producing or delivering the Site will be liable for any direct, indirect, special, consequential or other damages that result from the use of, or the inability to use, the materials on the Site, including damages caused by viruses or any incorrectness or incompleteness of the information on the Site, or the performance of the products, even if Bestbonus.net has been advised of the possibility of any such damages. Please note that some jurisdictions may not allow the exclusion of certain damages, so some of the above exclusions and limitations may not apply to you.
5. Links to Third Parties
For your convenience and to improve the usage of the Site, links to websites that are owned and controlled by third parties may be provided from time to time. These links take you outside Bestbonus.net's service and off the Bestbonus.net Site and are beyond Bestbonus.net's control. This includes links to partners that may use Bestbonus.net's logos as part of a co-branding agreement. The sites you can link to have their own separate privacy policy and although Bestbonus.net seeks to protect the integrity of its Site, P Bestbonus.net is not responsible and cannot be held liable for the content and activities of these sites. You therefore visit/access these sites entirely at your own risk. Please note that these other sites may send their own cookies to users, collect data or solicit personal information, and you are therefore advised to check the terms of use and/or privacy policies on those websites prior to using them.
6. Misuse Of The Site
You are prohibited from using the Site to post or transmit any material which is or may be infringing, threatening, false, misleading, inflammatory, libelous, invasive of privacy, obscene, pornographic, abusive, discriminating, illegal or any material that could constitute or encourage conduct that would be considered a criminal offense, violate the rights of any party or which may otherwise give rise to civil liability or violate any law. You are also prohibited from using the Site to advertise or perform any commercial solicitation.
7. Privacy Policy
Generally, Bestbonus.net respects the privacy of every individual who visits our websites. This Privacy Policy outlines the information Bestbonus.net may collect and how we may use that information.
8. Personal Data
Bestbonus.net will not collect any personally-identifiable information about you (e.g. your name, address, telephone number or email address ('personal data') through our websites unless you have provided it to us voluntarily. If you do not want your personal data collected, please do not submit it to us. When you do provide us with personal data, we may use that information in the following ways, unless stated otherwise: we may store and process that information to better understand your needs and how we can improve our products and services; we (or a fulfillment house or other third party on our behalf in connection with a promotion) may use that information to contact you; and/or we may provide other third parties with summary – but not individual – information about visitors to or users of our sites. We may include your question and answer on this website for others to see.
We will also include the name you give us but not your email address. We do not currently and do not intend to sell, rent or market personal data about you to third parties.
9. Additional Information Collected Automatically
In some cases, we may automatically (i.e. not via registration) collect technical information when you connect to our site that is not personally-identifiable. Examples of this type of information include the type of Internet Browser you are using, the type of computer operating system you are using and the domain name of the website from which you linked to our site.
10. Info Placed Automatically on Your PC (Cookies)
When you view one of our websites, we may store some information on your computer. This information will be in the form of a 'Cookie' or similar file and can help us in many ways. For example, Cookies allow us to tailor a website to better match your interests and preferences. With most Internet Browsers, you can erase Cookies from your computer hard drive, block all Cookies or receive a warning before a Cookie is stored.
Please refer to your Browser instructions or Help screen to learn more about these functions. You may refuse the use of cookies by selecting the appropriate settings on your browser. We should point out, however, that in this case you can will not be able to use all features of this website to their full extent.
11. Privacy Statement for using Google Analytics
This website uses Google Analytics, a web analytic service provided by Google Inc. ('Google'). Google Analytics uses 'cookies', text files that are stored on your computer, to help the website analyze how users use the website. On behalf of the operator of this website, Google will use this information to evaluate your use of the website, compiling reports on website activity and providing reports with website and internet related services to the website operator. Your IP address is not associated with any other data held by Google.
Contact Form
We are constantly endeavouring to do thorough research and check a great amount of appropriate information in the attempt to respond to all questions and topics of interest. If after reading these pages you still have any questions or doubts, you can use this contact form to give feedback, indicate possible content or spelling inaccuracies, or suggest other topics that might be of interest not only for you, but also for many others. Press enquiries can also be made via this contact form, and we will try to process all messages as quickly as possible.
Partner Programme For Poker, Casino, Sports Betting And More
Despite the technical and logistical support from 888.com, we need financial resources for the operation of this site, which we cover with income from affiliate programmes. It is important to us to point out that our editorial independence is not affected in any way by these programmes. Partner programmes are designed to receive commissions for placements. In the case of poker, casino and sports affiliate programmes, you can get either fixed premiums or royalties for referred players. Exactly how these programs work and how partners can benefit from them will become clear in an example.
888affiliates
What you can earn depends on which product you provide players to. In poker, you will receive the so-called cost-per-acquisition (CPA), that is, you get a fixed premium for each player you refer. The amount of the premium depends on the number of players that you have managed to refer in the current month. Between one and five players you get, you will receive $65 per player. Once you have the sixth player advertised in a month, you get $100 each. This increases even further, as above 11 referrals you get $125, then – $150 after you make over 21, and from 31 from 50 players of the month you will receive $200 for each.
Another model is the payment of revenue share, with which you will be directly involved in the sales rather than receive a fixed premium. But keep in mind that this applies to both revenue and expenditure of the provider. Inputs and outputs are in this case shares of profits and losses of the recruited player. When the casino makes positive sales, you will be just as involved as when a player wins big and the casino thereby experiences negative revenue.
Sign up for the at 888 Casino Affiliate Programme here and benefit from all your referred players!
Responsible Person

Imprint – bestbonus.net is a project of:

The websites of Bestbonus.net, their structure and all functions, information, data, text, image and sound materials related to the functionality of these web pages are subject to the copyright.
Users may use the contents only in the context of the functionality of the specific websites for their personal use, and they acquire no rights to any content, text, images, data and programs.